TESTIMONIALS
What our clients have to say about us:
We have been working with Mihai and Programmatic Modeling Consultants for the last two years to develop programmatic tools to automate CAD procedures facilitating the creation of mass customized 3D printed products. Mihai is extremely reliable and able to adapt the many challenging limitations and requirements necessary to complete our projects. He provided us with extremely successful applications in a timely manner and I would highly recommend Programmatic Modeling Consultants for all of your software needs!
Kevin Hannon
Impact Gumshields
Mihai Pruna and I worked on developing and deploying a comprehensive customized project accounting analysis system for one of my clients, an Engineering firm, complete with dashboards and visuals.  Mihai delivered timely updates to the code and the database and was always able to convert my requests into useful software features.I recommend Mihai Pruna and his company Programmatic Modeling Consultants for your Business Intelligence software development projects
Adriana Xenakis
Argurion Inc.
It has been a complete pleasure to work with Mihai at Programmatic Modeling Consultants, as he has delivered on multiple occasions for our lab. I cannot speak enough for his technical prowess and speed, not to mention communication skills. It outshines our team here at the lab, definitely. I would absolutely recommend his services to anyone looking custom programmatic solutions to complex engineering problems!
Thomas Grandsaert
European Spallation Source
LATEST FROM OUR BLOG
A selection of news, tutorials and tips we hope you will find useful…
Improving output and efficiency!
We will eliminate bottlenecks in your design-analysis-optimization processes.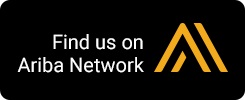 CONTACT PMC
Let us know how we can help!
Mihai Pruna is the Owner of Programmatic Modeling Consultants LLC